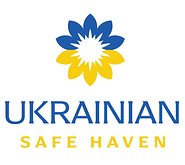 Read the article below from the Peninsula News Review
Sidney car club fundraising to buy vehicle for Ukrainians fleeing war
Torque Masters Car Club's latest community project to benefit Ukrainian Safe Haven in East Sooke
A Sidney-based car club is putting out a call for donations as they aim to help purchase at least one used car for an East Sooke organization supporting Ukrainian families fleeing Vladimir Putin's war in their home country.
The Torque Masters Car Club is raising funds on behalf of the Ukrainian Safe Haven with the original goal of raising $3,000, with the club matching individual donations up to $1,500 in order to purchase one reliable used car, but as of March 28 that goal had already been reached.
The extra funds mean the club may be able to purchase more than one car for the safe haven or ensure they get an even more modern and reliable example
"I was approached by people in the community who knew I was involved with the club and asked if we could help out the people out in East Sooke, all women and children, who are looking for some transportation so they can do everything ordinary people do, like groceries and school," said Curtis Smith, one of the club's vice-presidents. "We brought it up to our club board and members, and decided to do a little fundraiser."
Since that fundraiser was launched, one of the club members created a second online crowd funding campaign with a goal of $7,500 to help with the car purchase and the safe haven in general.
"What we will do is try and find a vehicle for them, check it all out – we have many sponsors and club members who own businesses – one of our largest sponsors is Canadian Tire in North Saanich who said they will help get the car checked out and do a safety inspection and maybe whatever work it might need to get it safely on the road."
Smith said the safe haven already has a vehicle, but with everyday shopping and appointments, and with many of the residents needing to commute to language classes throughout Greater Victoria, more are needed.
Given how hot the used car market is these days, Smith said it will be difficult to find a good quality used car for their intended budget.
That means it will be all the more important for the fundraiser to be as successful as possible, and beyond cash, the club would welcome any leads on potential cars or even a possible donation of a reliable car.
"Our goal is not to give them a vehicle that causes them grief and gives them more things to worry about. They have enough to worry about coming to a new country, learning a new language, with all of their loved ones still back in Ukraine."
This fundraiser is just the latest community cause the club has championed, with Smith musing the club's two main tenets are having fun with cars and giving back to the community. In the past, they have supported local food banks, Camosun College, and the Saanich Peninsula Hospital, to name a few.
Those looking to support the car fund for the safe haven are encouraged to donate directly at ukrainiansafehaven.org and mention in the memo box it is for the car campaign, or on the online crowdfunding campaign.